and innovation
A passion for
"custom made"

with you and for you
Chefs who create

Ethical values
Commitments to strong
For 134 years, the Groupe Saint Aubin's team has been exclusively dedicated to servicing food professionals. The Groupe's three brands, Les Délices de Janice, Chapuis Traiteur Surgelés and Chapuis Traiteur Frais are based on semi-artisanal / semi-industrial approaches with a combination of traditional know-how and efficient manufacturing processes. The 120 employees of the Groupe Saint Aubin give their utmost professionalism and passion to best service our customers according to their needs with 450 « ready to order products » and more than 400 innovative « custom-made » recipes.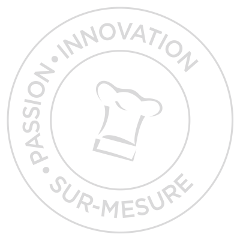 MILLION
PRODUCTS
DELIVERED PER YEAR
COUNTRIES TO WHICH THE GROUPE'S PRODUCTS ARE EXPORTED